Rehabilitation and release of Vinaceous Amazon Parrots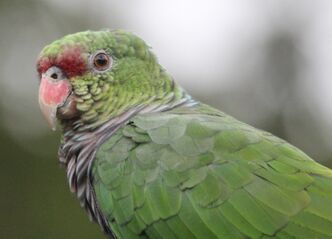 The Vinaceous Amazon is an endangered species of Amazon parrot with approximately 1,500-2,000 individuals remaining in Brazil with a decreasing trend. Starting in 2011, a rehabilitation and release project  was begun in the state of São Paulo, Brazil. Groups of birds are being reintroduced to recolonize an area in their natural range where the species was previously extinct.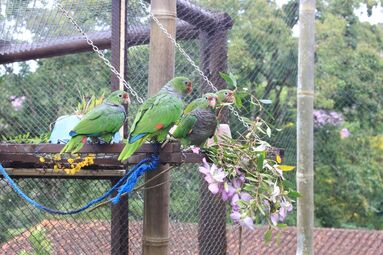 The Vinaceous Amazon parrot is a distinctive looking parrot with characteristic purple feathers variably spread around the breast and neck areas giving it its name from the wine coloration. Once widespread throughout eastern South America, now populations are isolated due to heavy deforestation coupled with capture for the illegal trade. 
Since June 2011 a project for rehabilitation and release of Vinaceous Amazons where they were once extinct is being carried out at the conservation area of The Lymington Foundation (a 36 ha area of Atlantic Rainforest of the Juquitiba region, Sao Paulo state, in Southeastern Brazil) in collaboration with The World Parrot Trust NGO and the Brazillian environmental authorities.
Volunteers are expected to work 6 hours a day and activities include:
Rehabilitating confiscated Amazons Parrots.

Food preparation, and daily husbandry practices involving captive birds including environmental enrichment techniques.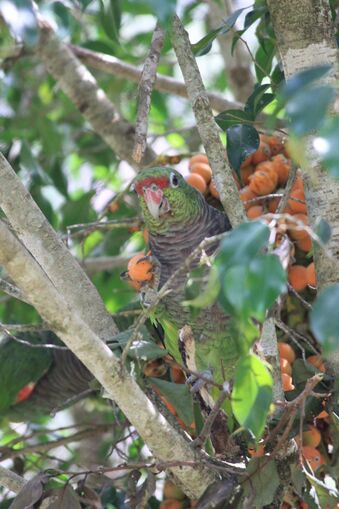 Veterinary procedures and behavioral analysis to select candidates.
Flight training and preparation to recognize wild food sources and predators.
Collecting wild food types around the region.
 

Tracking and monitoring released birds.
 

Managing artificial nest boxes around the area, and monitoring nestlings to maximize the survival of the offspring.
Options to develop a research subject for college students while volunteering may be available.
Highly motivated volunteers with a background on/or interested on pursuing a career or developing scientific studies at the project on Veterinary Sciences, Biology, Zoology, Ecology or related fields are preferred but enthusiastic people from other areas that love birds, especially parrots, and want to contribute to their survival are also sought.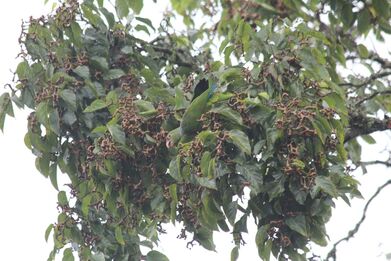 .
Costs: There are no costs for volunteers, and lodging is available at the site. 
Volunteers should provide their own means of transportation and meals (average costs for meals are 30 US$ a week). Free rides with the project staff to the field site can be arranged in the city of Sao Paulo according to pre determined schedule.
Spanish and/or Portuguese knowledge is helpful but not required. English is the main language for communication.
The place is for those people that enjoy spending time with nature and in contact with animals. Beautiful location away from the city in a tropical mountain climate. Volunteer house is well equipped for a comfortable stay with several separate bedrooms and bathrooms and intermittent internet access.
Volunteering periods of two weeks up to 3 months. 
For more information, contact: brazil@parrots.org / www.facebook.com/vinaceousamazonproject / www.parrots.org