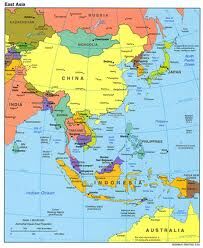 Programs in Asia include:
Animals Asia in China, Hong Kong, and Vietnam.
Bali Animal Welfare Association works with domestic species in Bali.
Ecovolunteer Nature Travel offers ecotourist trips to Indonesia, Mongolia, Russia, and Thailand.
Elephant Nature Park offers veterinarians, veterinary students and other volunteers experience working with rehabilitating elephants
The Great Orangutan Project offers ecotourism with orangutans, sun bears, elephants etc in Borneo (Indonesia and Malaysia).
Help our Penyu works with marine turtles in Malasia
Hustai Nuruu National Park in Mongolia.
i-to-i travel has a number of projects in Asia
Lanta Animal Welfare runs a clinic on an island (Koh Lanta) in Thailand providing veterinary services to the local dog and cats
Orangutan Health Project in Indonesia.
The Orangutan Tropical Peatland Research Project offers 7 week field work experiences in Borneo working with a variety of primates
People for Animals Chandigarh will accept volunteers in India
Vets Beyond Borders in India.
WFFT Indonesia has volunteer projects in Indonesia (currently not accepting volunteers.. but you never know when this might change)
Wildlife Friends of Thailand has a number of projects in Thailand