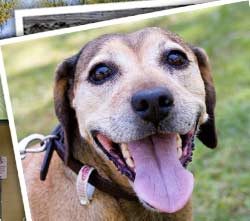 This information is taken from the following website
The Animal Welfare League of Queensland Inc – founded 1959
Edit
Registered Charity No. 422
Edit
Introduction
Edit
The Animal Welfare League of Qld takes care of approximately 10,000 strayed and abandoned animals annually from South East Queensland. The AWL receives no Government funding for welfare work, relying predominantly on the community for support.
The AWL specialises in the care, shelter, and rehoming of dogs and cats. Since 1959, the AWL has opened its doors and hearts to all companion animals in need. As well as providing on-site care at its' two Rehoming Centre's, the AWL has a fostering and rehabilitation program that is second to none. AWL also works closely with the Gold Coast City Council in providing the best of care for stray animals during their impound period, with all unclaimed animals then transferring to the AWL for rehoming.
As well as a high focus on rehoming, the AWL continues to increase community awareness about how to end the tragedy of pet overpopulation. Our goal is to bring an end to the euthanasia of healthy animals in Australia through legislative changes, education and awareness.
The AWL cannot continue its welfare work, caring for the communities homeless animals without the financial support of the community. The direct costs involved in the rehoming of each animal are approximately $500.00. This cost does not include the support staff that maintain the organisation, allowing the AWL to keep its doors open, or the veterinary clinics, which provide charitable veterinary care to the public.
Volunteering
Edit
You can make a difference...
The Animal Welfare League is looking for committed, compassionate people who are willing to give some of their spare time to help us care for the many homeless animals that pass through our doors.

What do I need to become a volunteer?
Have dedication, compassion and a love of animals
Be 18 years or older (due to Public Liability Insurance)
Be willing to learn new skills and safe handling techniques when interacting with our shelter animals
Have some spare time on your hands - ready to commit to a regular 4 hour shift a week
Be of average fitness and physically active
Be confident with animals and not afraid to get your hands dirty (or feet, or body, or face!)
Ideally we would love people to be long term volunteers (6 months or more)
Have a current Tetanus Vaccination or be willing to get one before you start helping out
Ensure that your own animals are vaccinated
What are we able to offer you in return?
Lots of puppies, kittens, dogs and cats for you to love, and they'll love you back!
Ongoing training, the ability to learn new skills for the safe handling of animals
Regular morning teas and social events where all vollies get together
Discounted rates for merchandise from the AWL shop, and discounts with our own AWL Vet Clinic (after continuous volunteering for 3 months)
Opportunities to apply for paid positions at AWL and demonstrate your experience first hand
Access to formal training opportunities and courses for those interested in persuing a career in the animal care industry
Regular appreciation days and thanks for all the hard work put in
For more information please call Volunteering Gold Coast 07 5526 2811 for available volunteer position descriptions and volunteer induction course timetable.
For all other enquiries please call Jodie on 5509 9019 or email volunteering@awlqld.com.au
International volunteers
Edit
Please click here for details of the International Training Program for Overseas Volunteers in Companion Animal Care
http://web.archive.org/web/20090930003515/http://www.awlqld.com.au/files/International%20Volunteer%20Program%20in%20Animal%20Care(1).pdf
Contact us
Edit
Visit our Rehoming Centres
Edit
Coombabah
Edit
Monday – Sunday (including Public Holidays)
Rehoming - 10am to 4pm
Viewing - 10am to 5pm
Coombabah Rehoming Centre is Closed on Good Friday and Christmas Day
Directions: Take exit 62 off Pacific Motorway, go past Westfield and Helensvale entrances, through three sets of traffic lights. We're the next left – Shelter Road – look out for our sign! Then travel approx 1 km along Shelter Road and we're on the right!
Coombabah Rehoming Centre Shelter Road, Coombabah
Phone: 07 5509 9000
Fax: 07 5594 0131
Stapylton
Edit
Monday - Sunday (including Public Holidays) Rehoming - 10am to 3pm
Viewing - 10am to 4pm
Stapylton Rehoming Centre is Closed on Good Friday and Christmas Day
Directions: Take exit 38, follow Stapylton Jacobs Well Road for about 1.5km. Turn right into Quarry Road which is first right after Yatala Drive-In movies, Follow Quarry Road up and around to the right into Rossmans Road. Look out for our sign.
Stapylton Rehoming Centre Rossmans Road, Stapylton
Phone: 07 3807 3782
Fax: 07 3807 0580
Email Address
Edit
General Enquiries - mail@awlqld.com.au
Cat Enquiries - cats@awlqld.com.au
Dog Enquiries - dogs@awlqld.com.au
Fostering Enquiries - fostering@awlqld.com.au
Volunteering Enquiries - volunteering@awlqld.com.au
Bequests & Legacy Enquiries - mail@awlqld.com.au
Marketing & Promotional Enquiries - marketing@awlqld.com.au
Public Relations & Media Enquiries - pr@awlqld.com.au
Education Enquiries - education@awlqld.com.au or visit our Education section
Strategic Development Enquiries - joy@awlqld.com.au
Community content is available under
CC-BY-SA
unless otherwise noted.